The Basics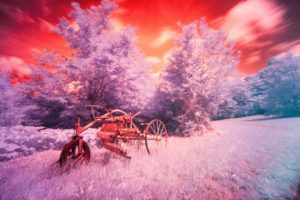 Autonomous Press seeks submissions of poetry, short fiction, and short memoir
pieces for an upcoming anthology, Spoon Knife 6: Rest Stop.
Scheduled for publication in Spring 2022, this sixth volume of the Spoon Knife Anthology series continues to bring some of the best short format works by both established and new writers with a focus on queer, neurodivergent, and disabled voices.
Deadline for submissions is Thursday, December 31, 2020.
What We're Looking For
Original work exploring the theme of Rest Stop. A product of mid twentieth century car culture and the US interstate highway system, a rest stop can be clean and welcoming. Or it might be filthy and frightening. Because you never know until you enter, the rest stop is a respite of last resort.
Think transitional spaces/times/experiences.
The space between where you are and where you will be.
Times in which the present has a self awareness of impermanence.
If desired, season with dirt and compromise, and garnish with implications of seediness.
The Editors
B. Allen is a memoirist who serves as CFO and Development Editor for Autonomous Press. Since the 1980's, in venues ranging from indie weeklies to the Huffington Post, Allen has been writing highly personal stories of disability's intersection with poverty, feminism, queer culture, and abuse.
J. S. Allen, PhD, is a neurodivergent writer of imaginary stories. By day he is a data scientist who dons pants as necessary and uses the power of statistics to make the world suck less for children in his community. By night the pants are gone and Dr. Allen is in front of his computer composing his life's work, a sweeping fantasy epic called The Waters of Life and Death.
Format and Length
Fiction and Memoir: We're looking 10,000 words or less of fully-polished prose, submitted in standard manuscript format (title page with contact info, double-spaced Times New Roman 12-point font, pages numbered with either title or author's name in the header.)
Poetry: You may submit pieces of any length and style, provided they fit the theme of this collection.
Please submit no more than three pieces total.
All submissions must be in a Word-compatible format (.doc, .docx, .odt).
When and How to Submit
The submission deadline is Thursday December 31, 2020.
Authors will be notified of their acceptance or rejection by Sunday, February 28, 2021.
Payment for accepted submissions will be 1 cent per word, to be sent by check or PayPal during the second quarter of 2021.
Email all submissions to info@autpress.com.
When submitting your work, please put in the subject line one of the following:
"Spoon Knife 6 Submission – Fiction"
"Spoon Knife 6 Submission – Memoir"
"Spoon Knife 6 Submission – Poetry"
Please include a cover letter that clearly specifies the name under which you want to be credited, along with a 3-4 sentence bio of no more than 150 words written in the third person. The name and bio should be typed exactly as you want them to appear in the book.
Previous Anthologies in this Series