How has the experience been so far of having a book in the world?
It's a sense of relief that I have finally achieved a dream that one day I would write a book about Vietnam to honor my mother and my homeland. I have known for years that I wanted to do that and it finally happened. It's like sending a gift to those I know and also don't know, and maybe for years to come. 
What got you engaged with Autonomous Press?
I am thankful to Nick Walker, Chief Editor of Autonomous Press and Aikido Sensei of the Aiki Arts Dojo in Berkeley, who offered to publish this book after another Press I was working with went bankrupt.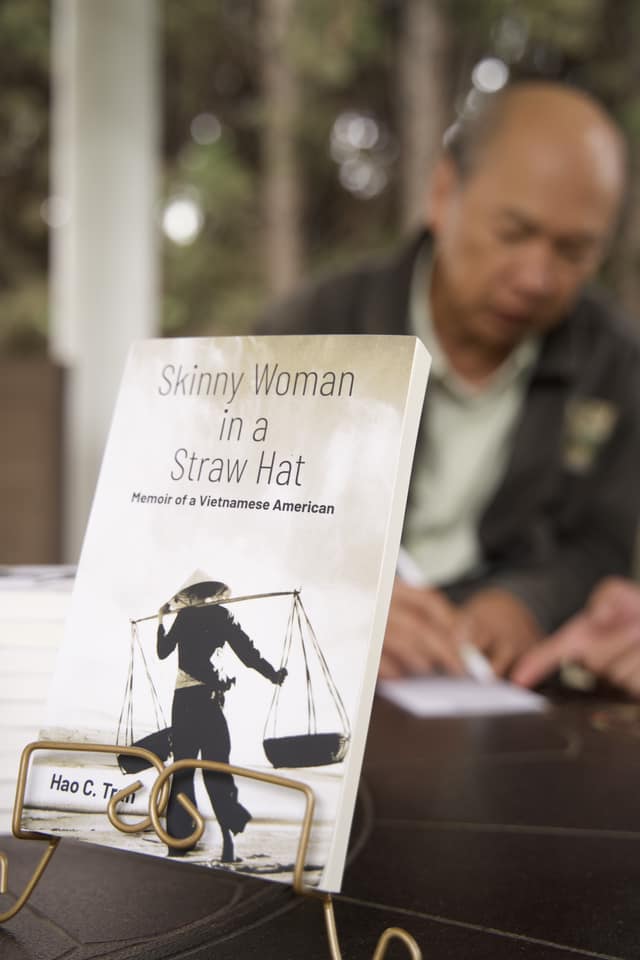 Have you reconnected with any of the people that we meet in your book since it came out?
The book is a collection of short stories about people and the defining moments in my life. Since I started writing about them, I have reconnected with Titus Peachy, a Mennonite who taught me English in Saigon back in 1973. We reconnected about 4 years ago when I set out to look for him and found him through the Internet. Although we don't see each other much, Binh and I remain life-long friends. I see Dr. Ni every time I return to Vietnam and we travel together to see the progress he has made in poor villages.  Of course, I have written about family members and they are closer to me than ever before.
What advice would you offer to new writers, or experienced writers looking to get started with memoir?
I didn't start out writing a book like this. Trained as a career scientist and manager, I didn't know much about creative writing and it is a totally different way to communicate. I am still a novice writer as this is my first book.  From my experience, I'd say take some classes, surround yourself with other writers who give you honest and helpful feedback, and employ good editors. Nothing beats fresh eyes. Write from the heart and make the reader care.
Are there more stories you would like to share in a future project?
Yes, I am thinking of a second book, a sequel if you will. In Skinny Woman in a Straw Hat, the theme is about a Viet Kieu returning home and finding himself between the two worlds, not belonging totally to either. In the next book, perhaps I will explore the life of a Viet Kieu with current challenges and issues here in America. 
Has the process of getting this book into the hands of readers changed you? 
Yes.  I am humbled by the amount of work it takes to write and get a book published. Further, it is a challenge to get the book widely recognized and I am still working on it. So far, I am pleased with the positive response from the readers. Often, the audience are people who have lived through the Vietnam "era" and have experienced the war from different perspectives. Sometimes, the reception comes from people who don't know much about Vietnam and love to explore other cultures. However, the most rewarding feedback to me comes from the next generation of Vietnamese Americans. They want to know more about their refugee parents who have focused on survival and don't want to look back and talk about their own harrowing journeys.